We pride ourselves on using fresh local ingredients.
 There's nothing better than starting your day off right with a homemade Southern breakfast. Wake up to the aroma of freshly brewed coffee and pastries. On weekdays our continental breakfast is available from 7:30-9:30 , we prepare a breakfast menu that usually consists of fresh baked goods, homemade granola with vanilla yogurt, fresh fruit mix and Artisan Quiche or Coffee Cake. On the weekends and holidays, breakfast is served at 9:00 am. You can indulge in the Chef's pick of dishes such as Specialty Brioche French toast casseroles, Eggs Benedict Delight, Avocado Smash, Southern Comfort Potatoes and/or Strawberry Champagne Pancakes.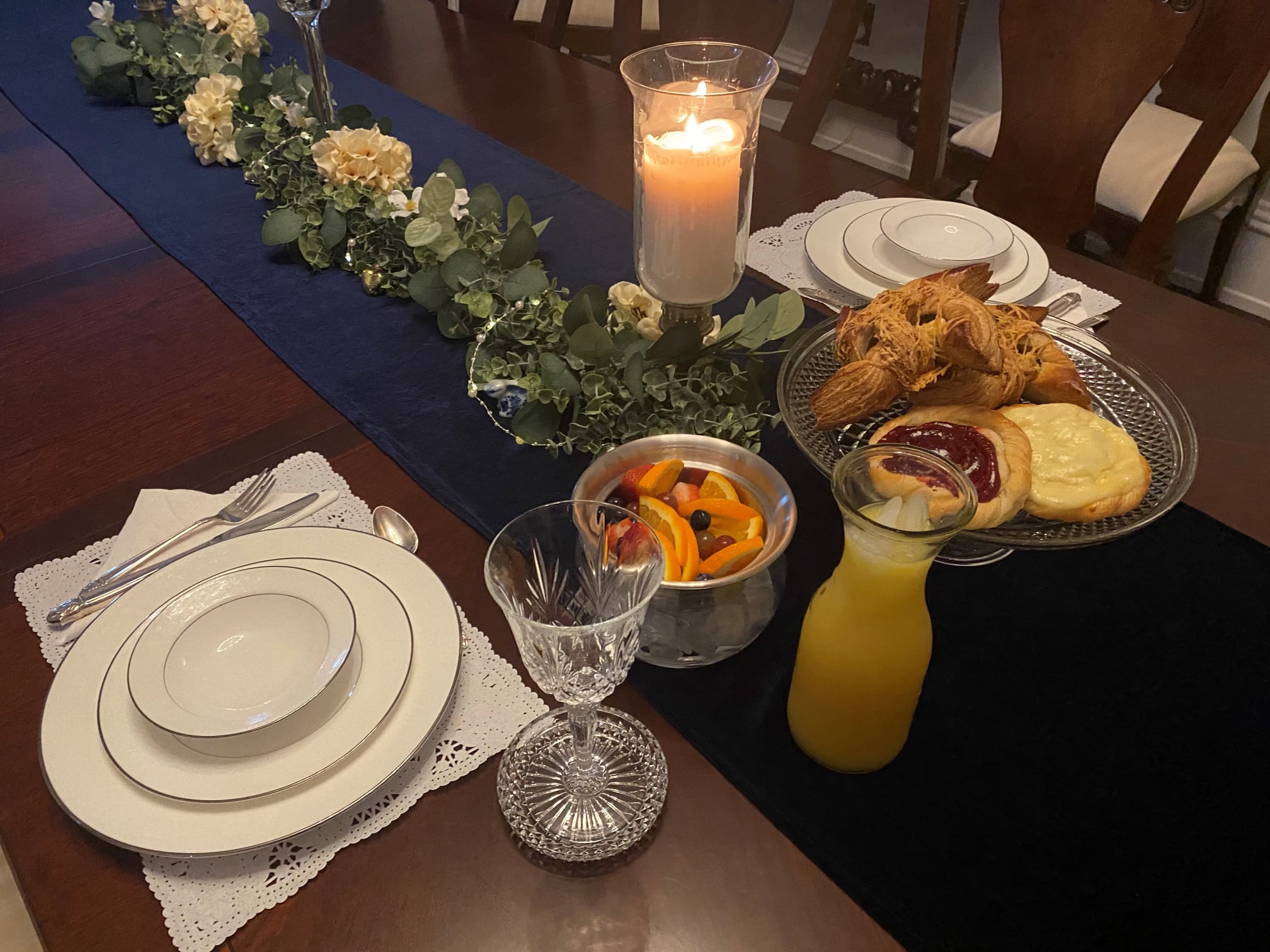 Some examples of what our daily breakfast may include
NOTE: selections will vary by day. Please advise us when booking of any food allergies, so that we can accommodate your needs.